Contractor's Guide to Standing Out and Building a Loyal Customer Base
A Contractor's Guide to Standing Out and Building a Loyal Customer Base
In this guide, you'll learn:
How to overcome price always being the deciding factor for your prospects.
Train your staff in the field and in the office for maximum productivity.
Improve customer retention and referrals through quality assurance.
And so much more…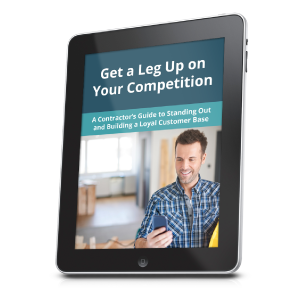 Building a Loyal Customer Base Isn't Impossible
Fill out the form below to download A Contractor's Guide to Standing Out and Building a Loyal Customer Base and learn how to stop competing on price alone.