It seems no matter where you are these days that it's nearly impossible to escape the words "there's an app for that". Whether you're a consumer or a service provider, there's an app for you. Plumbers are another segment of this new app-centric world that we live in and there are plenty of apps designed for them as well.
If you're a plumber or just curious about the types of plumbing apps that may be useful for you, then take a look at these four, and be sure to check out our previous post on top free apps for plumbing contractors:
The Plumbing Toolbox app may not actually print out plumbing tools, but it does help manage your plumbing business. The app helps manage orders and also stores customer information and project data. On top of that, the app helps you find local merchants for supplies, finds manufacturer rewards programs, and also includes installation manuals and user guides on demand.
2. Plumbing Fixture Functional Test Mobile App
With the Plumbing Fixture Functional Test app, plumbers do not need to carry around excessive forms for fixtures they may have to test. Punch lists for testing any number of plumbing systems or connections can be created so technicians can work through the list, make notes and even sign off on functionality tests.
3. RazorSync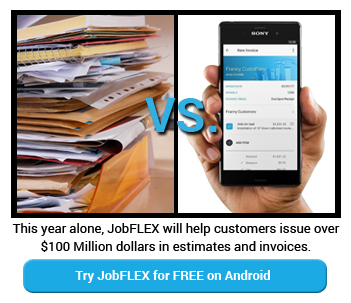 RazorSync is perfect for the plumber who runs his own business or is also managing other plumbers. If you manage a few employees or are expanding a plumbing empire, RazorSync can help you manage your field service business by giving you streamlined scheduling and customer management.
4. Pipe and Fitting
The Pipe and Fitting app for Android is designed to provide dimensions, material, and strength information for a wide range of piping and accessories like elbows, tees, reducers, couplings, flanges and unions. This is a popular app for both plumbers and engineers and provides a wealth of knowledge at your fingertips. Another friendly feature is that the app provides standard U.S. measurements as well as metric.
There's actually a lot more where that came from in terms of apps for plumbers (not to mention our own plumbing estimating software) and for people who are managing property or looking to sell a renovated home you can always use an online solution like The House Shop. So if you're a professional, or a novice plumber working on your own projects and you've got information you need or processes to improve, try some of these apps and solutions for yourself or head over to the Play Store and search for the right tool for your job.