The economy has been steadily improving and this includes the construction industry. Contractors are busy and homeowners have available cash for remodels or to fix their homes – but there's one problem. With all of this potential business available a lot of new contractors have popped up in the remodeling and general contractor business. These "new guys" are offering low cost services and competing with established contractors.
Nothing is wrong with this and it's a great opportunity for the new guys. However, customers are more demanding than ever and have a wealth of information at their fingertips using the internet. So how does a contractor compete, grow their business and keep up with the demands of the homeowner? In the construction industry it's still a reality of "Buyer Beware" and Homeowners need to make sure they hire someone like Rich (see the video below) as their contractor even if they are paying more for the service. Educate your homeowner as part of your process on why they need to hire a professional contractor.
Which contractor do you think homeowner's want?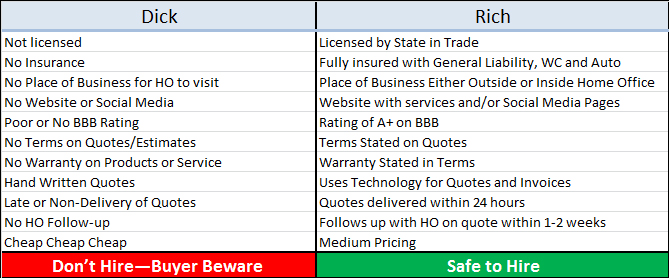 What kind of contractor are you?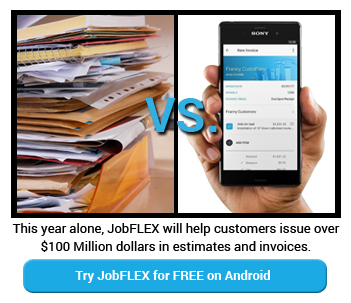 Times have changed and so have customers. As a contractor, if you want to succeed you need to understand that customers want a contractor like Rich, and you need to make it clear that's the type of contractor you are.
Getting your ducks in a row is important to becoming a contractor like Rich, and arming yourself with the right technology to do so is a great first step. Download the free trial version of JobFLEX today and see how it can take your business processes to the next level.