Some contractors may seem to catch all the breaks while others seem to perpetually struggle to get by. In truth, the decisions contractors make are often what makes or breaks their businesses. Contractors who put together solid processes and define clear targets are the ones who find a way to retire early or sell their businesses for profit.
What are the secrets of these successful contractors? We've found that there are quite a few commonalities including:
Use of technology. Successful contractors embrace technology and use it to their advantage to save time in scheduling, quoting, invoicing and managing communication with customers and prospects.
Quick turnarounds on quotes. In the age of the internet, no one wants to wait any longer than necessary. Using technology like the JobFLEX app allows contractors to assemble and send quotes right from the job site.
A steady backlog of work. Due to solid sales and marketing plans and good word of mouth, successful contractors find it easier to get repeat business and new customers.
Referrals account for 30% or more of business. Contractors who learn to land referrals from partner businesses and clients don't have to spend nearly the time trying to find new business.
Steady cash flow. Cash flow is vital and successful contractors know this. Quotes require 50% down payment to start work, invoices are due on receipt and have penalties for late payment.
Reinvesting in the business. Steady cash flow means contractors can pump money back into the business, meaning they can update equipment and add people to grow their team.
Year to year profits. Well-oiled machines turn profits every year and allow a successful contractor to maintain quality employees and plan for the future.
The Tale of Two Contractors: Rich and Dick
We've discussed these two contractors before. Rich is the forward thinking contractor who keeps his eye on the prize and strives to continually improve his business and processes. Dick, on the other hand, is stuck in his ways and never seems to find the success of a contractor like Rich.
What Happens To Contractors Like Rich?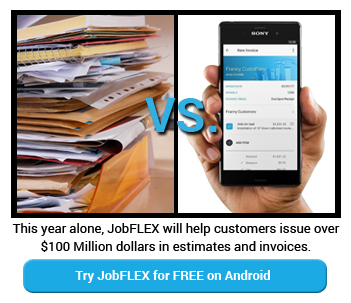 It doesn't take a crystal ball to see that the future's bright for Rich, but how does his business play out? Let's have a look:
Rich was able to build his business up to four people with two key employees who he relied on heavily and was able to pay well for their hard work.
During high productivity months Rich was able to aggressively put money into an IRA account that his financial planner suggested.
Despite a bad brush of health that laid him up for six months one year, Rich's business was able to continue uninterrupted with his two key employees carrying the load while he was out.
Rich was able to avoid working weekends almost entirely and still manage to take four weeks of vacation each year
With retirement on the horizon Rich had the option to sell the business to either his two employees or one of several outside firms.
Rich eventually sold to an outside firm that kept him on for an additional two years to help make the transition with his team and his customers.
After his two years Rich was able to retire and move to the Bahamas!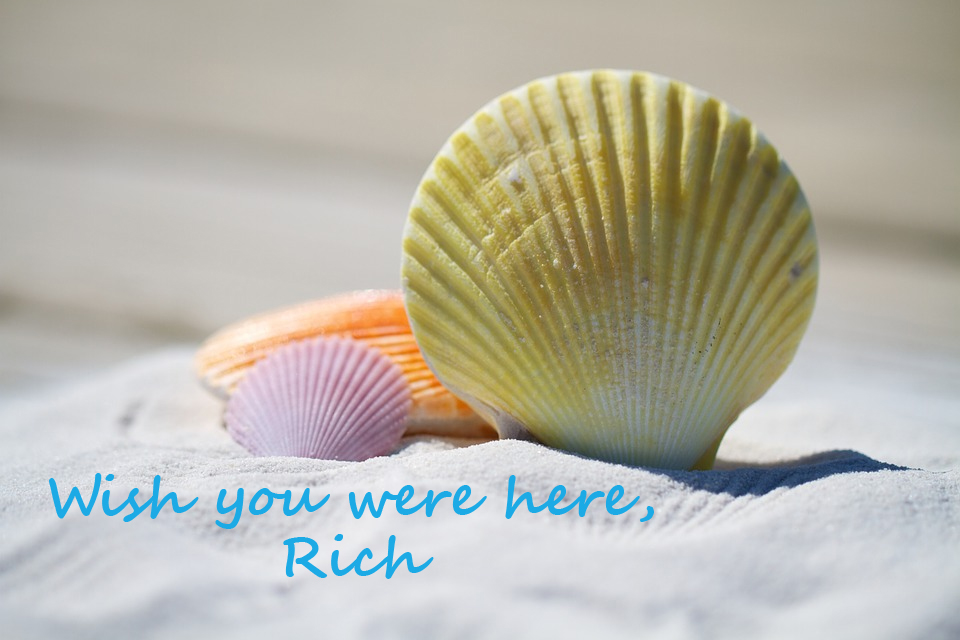 What Happens To Contractors Like Dick?
Unfortunately, the future wasn't so bright for Dick, let's see how his business ends up playing out.
Without a lot of referral work and shoddy business practices, Dick was never able to put money away for retirement.
Unlike Rich who had employees that could pick up the slack when he got sick, Dick had to close his business down for six weeks when he had a serious illness.
With no income during his sickness, Dick wasn't able to keep up on his bills and had to close his business.
Out of options for his own business, Dick had to take another job.
With retirement nowhere in sight, Dick wishes he would have followed Rich's example and used technologies and systems to help run and grow his business.
Are You Ready To Be Like Rich?
Take the first step towards your future by downloading a free trial of JobFLEX by following the link below.